Join us at the Bucks Property Meet on Thursday 25th September
Bull Hotel Gerrard's Cross SL9 7PA
 What another great line up for September's meet !
Damian Marks – Horticulturist / Garden Design!
We kick off with Bucks Part 1, 6.30pm-7.15pm on September 25th with Damian Marks. 

Passionate about creating healthy, enriching lifestyles for people through garden design, property renovation and healthy nutrition.
To be able to make someone feel better about themselves and life is what drives me. I originally sought to do this through creating bespoke outdoor living environments using my horticultural skills and have had the pleasure to have had a 3/4 acre garden, Stoke's House in Ham, open to the public and also work for Sir David Attenborough for 18 months.
As a property investor I am currently using my horticulture background to influence other investors to create better, more environmentally friendly gardens for the benefit of their clients.
On my journey of self development I discovered Arbonne, which has helped me stay focused on constantly improving myself, gain a passive income, and improve my health and wellness whilst making some great, like minded, positive friends.
Martin Skinner – Seasoned Entrepreneur & Property Investor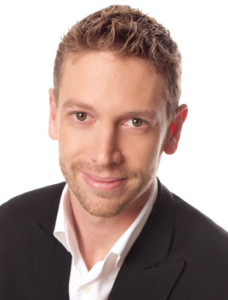 As a seasoned entrepreneur and property investor, Martin has experienced many of the highs and lows of business and property investment over the years and remains a passionate advocate of small businesses, private investment and property development.
He set up, grew and sold his first technology business directly after leaving university with a Business Computing degree. He then developed a substantial high-yield portfolio of houses rented out to young professionals around Canary Wharf. Nice Group – a fast growing property development and management group – soon followed, as did two substantial joint ventures with large fund managers. After establishing portfolios of more than £150m (yielding more than 10% gross), Martin and his business partners sold 25% of their £30m operating business.
He is now combining experience in London residential property, finance & technology to build Inspired Asset Management. Inspired has a portfolio approaching £100m GDV. It has established a number of substantial Joint Ventures through which it is rolling out its unique high tech high-spec; space & energy efficient affordable private housing across Greater & Commuter London.
As an expert on London residential property, Martin is a regular speaker at Real Estate Fund Conferences & Forums including PIN, Euromoney & CASS Business School. He has also featured prominently in the BAFTA award winning BBC series The Tower, Property Week, the Financial Times and on BBC Radio 4 & BBC Radio 5.
Join us on Thursday 25th September, the Bucks Property Meet typically have over 65 property investors each month – from a variety of backgrounds and at different stages on their property journey.
As most of the Bucks community will know – we pack lots into each monthly meeting – often fitting in two nights content into one great evening – the reasons are to help our loyal community get as many top tips from industry experts as possible.
Whilst there is lots of time to network then is never enough time to fit it all in – and so many people in the room are eager to help others – we all know what it's like starting out – the Bucks community is one of the MOST giving property communities i know FACT.
Make sure you grab you seat early – we know the night will be fantastic – and lots of business and contracts will be made – so don't leave it and miss out !
Just think …..
Two first class speakers at each Bucks Property Meet

Round tables to help to network and build more contacts 

One of the most giving property communities on the planet  


A very active and diverse range of property investors and sector experts

Top up your knowledge, contacts, strategies and move on in life
So make sure you don't MISS OUT – our new venue is proving very popular !!!
In keeping with our passion at the Bucks Property Meet of  securing first class speakers we have again secured another FIRST and secured a top performer to share some unbelievable content with us.
The Bucks Property Meet has a reputations of having very active property people who are willing to share their knowledge with the Bucks community. Property networking is all about making new contacts, sharing new ideas, learning, being motivated to take action and being able to spend time with others who share a common passion.