Join us at the Bucks Property Meet on Thursday 28th August
Bull Hotel Gerrard's Cross SL9 7PA
 What another great line up for August's meet !
Mark King – The Decathlon Of Property Traders – Another Bucks Scoop !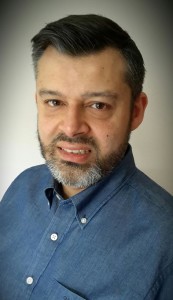 We kick off with Bucks Part 1, 6.30pm-7.30pm on August 28th with Mark King.  Mark lives in Cardiff and buys property throughout South Wales, Mark started buying and converting houses to HMO's in 1997 and became full time in property in 2001.
Since then he has bought and sold well over 500 residential properties almost all sourced direct from vendor, funding has included outright purchases using everything BTL Mortages, Bank Portfolio facilities, Bank Revolving Trader facilities, Bridging, other peoples money, Sharia private funding and JV partnerships also 'cashless' deals using back to back flips, deferred completion, Option sales and assisted sales techniques to sell through Auction, Estate Agents and direct to investors.
During the global financial crisis Mark underwrote a number of liquidations through forming investor 'groups' to purchase whole blocks of new build apartments from distressed developers. Since 1997 he has individually built and disposed of two Residential Portfolios (over 50 properties) with a mix of Professionals, Housing Benefit tenants and HMO properties.
Mark is currently using many of these techniques plus good ol' cash to flip, add planning gain or renovate properties on a daily basis with over 40 completed deals done in the last 12 months.
Andrew Binstock – Auction House London - Director & Auctioneer 
An accomplished auctioneer, Andrew Binstock co-founded Auction House London in 2011. He started out in the auction industry in 1999 and is now one of the country's most respected auctioneers. He is known for his energetic style and for extracting every last penny out of the room!
Andrew is the official Auctioneer for Sutton Kersh in Liverpool, Auction House London in London and Brock Taylor in Surrey. He is also frequently asked to conduct corporate and charity auctions across the UK. Andrew is proud to regularly auction for The Lord Mayor of Liverpool's Charitable Trust, Barnet FC, Afrikids, Make a Wish Foundation as well as many others. In 2008 he helped raise over £750,000 for the high profile SuperLambanana Auction in Liverpool – a new Merseyside record. And in 2010 he auctioned alongside Eva Longoria Parker at the Dorchester Hotel and Keith Chegwin at Blenheim Palace (both for Make a Wish UK events).
Andrew's numerous television credits include The One Show, Homes Under The Hammer, Good Bid Good Buy and Buy It Sell It Bank It to name but a few. He also writes for newspapers and magazines as an authority on property auctions.
Andrew is responsible for managing the Auction House London auction team.
Join us on Thursday 28th August, the Bucks Property Meet typically have over 65 property investors each month – from a variety of backgrounds and at different stages on their property journey.
As most of the Bucks community will know – we pack lots into each monthly meeting – often fitting in two nights content into one great evening – the reasons are to help our loyal community get as many top tips from industry experts as possible.
Whilst there is lots of time to network then is never enough time to fit it all in – and so many people in the room are eager to help others – we all know what it's like starting out – the Bucks community is one of the MOST giving property communities i know FACT.
Make sure you grab you seat early – we know the night will be fantastic – and lots of business and contracts will be made – so don't leave it and miss out !
Just think …..
Two first class speakers at each Bucks Property Meet

Round tables to help to network and build more contacts 

One of the most giving property communities on the planet  


A very active and diverse range of property investors and sector experts

Top up your knowledge, contacts, strategies and move on in life
So make sure you don't MISS OUT – our new venue is proving very popular !!!
In keeping with our passion at the Bucks Property Meet of  securing first class speakers we have again secured another FIRST and secured a top performer to share some unbelievable content with us.
The Bucks Property Meet has a reputations of having very active property people who are willing to share their knowledge with the Bucks community. Property networking is all about making new contacts, sharing new ideas, learning, being motivated to take action and being able to spend time with others who share a common passion.