Join us at the Bucks Property Meet on Thursday 26th February
Bull Hotel Gerrard's Cross SL9 7PA
 What another great line up for February's Meet – 6.30pm – 9.30pm
Part 1 – To Be Announced Shortly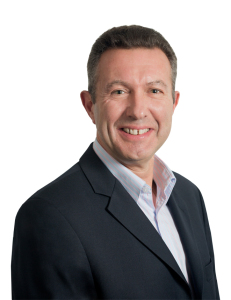 Martin "The Dolphin" Burt
Make £000's Flipping Properties
After 18 years within the financial services industry Martin became a landlord in 2003 and then when onto becoming involved in over 75 below market value deals in England using various purchasing methods depending on market conditions and availability of mortgage finance.
During his presentation Martin will be covering:
1.How you can use my system to spot potential deals whether you are an investor, developer or trader.
Martin is currently trading properties i.e. buying 2/3 bedroom unmodernised houses and placing them into an auction to sell. He follows a process using www.rightmove.co.uk that you can put into practice the next day.
2.How you can turn my failures into your property successes.
During 2003 – 2009 Martin was following the traditional model to buy, hold and build a portfolio for cash flow – some great learning's have revealed themselves.
3.Help you in your property investment business.
There are many keys to building a sustainable property investment business having just 22 properties remaining Martin will share his proposals for the future..
Join us on Thursday 26th February, the Bucks Property Meet typically have over 65 property investors each month – from a variety of backgrounds and at different stages on their property journey.
As most of the Bucks community know – we pack lots into each monthly meeting – often fitting in two nights content into one great evening, the reasons are to help our loyal community get as many top tips from industry experts as possible.
Whilst there is lots of time to network then is never enough time to fit it all in – and so many people in the room are eager to help others – we all know what it's like starting out – the Bucks community is one of the MOST giving property communities i know FACT.
Make sure you grab you seat early – we know the night will be fantastic – and lots of business and contracts will be made – so don't leave it and miss out !
Just think …..
Two first class speakers at each Bucks Property Meet

Round tables to help to network and build more contacts 

One of the most giving property communities on the planet  


A very active and diverse range of property investors and sector experts

Top up your knowledge, contacts, strategies and move on in life
So make sure you don't MISS OUT – our new venue is proving very popular !!!
In keeping with our passion at the Bucks Property Meet of  securing first class speakers we have again secured another FIRST and secured a top performer to share some unbelievable content with us.
The Bucks Property Meet has a reputations of having very active property people who are willing to share their knowledge with the Bucks community. Property networking is all about making new contacts, sharing new ideas, learning, being motivated to take action and being able to spend time with others who share a common passion.