Join us at the Bucks Property Meet on Thursday 29th January
Bull Hotel Gerrard's Cross SL9 7PA
 What another great line up for January's Meet – 6.30pm – 9.30pm
Nicola Chitty Regional Account Manager – Landmark Information Group / Promap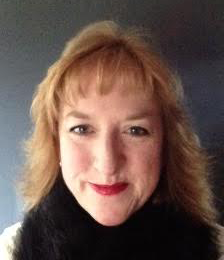 Nicola has worked in the property industry since 2006, specialising in the last two years in Mapping and Environmental Risk Assessment. As part of her Regional Account Management role for Landmark Information Group, she also delivers training and CPD's. 
When it comes to land and property, Landmark are your go-to-experts. Whether you're looking to acquire land, design or build a development, sell or lease land or property, invest in or secure funding, or undertake compliance – we can help you.
And rest assured we operate with integrity and best practice. Compliance is an important part of our business and we have voluntarily opted into complying with three ISO standards because we view them as important to our business.
Providers of environmental and other location based risk information to the residential and commercial property sectors in England, Wales and Scotland.
Our dedicated, personal approach supports legal and conveyancing professionals in their property due diligence in line with the Law Society and SRA requirements, providing a wide range of property searches.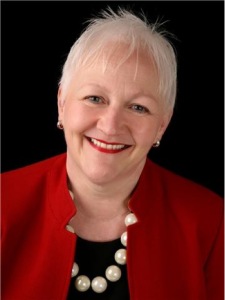 Linda Wright – All Things Planning
Linda Wright is a Chartered Town Planner and owner of PLANiTWRiGHT — an independent planning consultancy and development service. Linda has enjoyed a successful 30-year career in planning in both the public and private sectors — during which she has seen, and dealt with, most planning problems. Her commonsense approach, and insight into the town and country planning system is invaluable.
In 2010 Linda formed the independent planning consultancy PLANiTWRiGHT to offerprofessional planning advice to clients. Linda says 'I am delighted to be able to offer a practical and cost effective service to get the planning results my clients deserve.'
As the owner of the business you can expect a proactive and personal service from Linda as well as close liaison with other highly skilled and experienced planning and development professionals including, solicitors, architects, surveyors, highway consultants, ecologists, and of course Council planners.
Linda says 'I adopt a practical approach to planning issues and always get a huge sense of achievement and satisfaction when a proposal is approved and I can tell my client their good news.'
People have different reasons for wanting to obtain planning permission. Sometimes it's to build their dream home or expand their business, other times to increase the value of land or buildings to provide income for a retirement fund or the children's inheritance. Whatever the reason Linda can draw upon her wealth of experience and guide you through the labyrinth of the English or Welsh planning system, helping you to achieve your goal.
Linda's extensive knowledge of the planning system was gained in a wide variety of roles including Council planner, South East regional controller for the telecommunications company '3', policy manager for the Home Builders Federation and more recently Group Planning Manager for Elan Homes .
She worked for several years as a town planner for the Government on the island of Bermuda. Linda is also a guest lecturer in planning studies at Liverpool and Manchester Universities.
Join us on Thursday 29th January, the Bucks Property Meet typically have over 65 property investors each month – from a variety of backgrounds and at different stages on their property journey.
As most of the Bucks community know – we pack lots into each monthly meeting – often fitting in two nights content into one great evening, the reasons are to help our loyal community get as many top tips from industry experts as possible.
Whilst there is lots of time to network then is never enough time to fit it all in – and so many people in the room are eager to help others – we all know what it's like starting out – the Bucks community is one of the MOST giving property communities i know FACT.
Make sure you grab you seat early – we know the night will be fantastic – and lots of business and contracts will be made – so don't leave it and miss out !
Just think …..
Two first class speakers at each Bucks Property Meet

Round tables to help to network and build more contacts 

One of the most giving property communities on the planet  


A very active and diverse range of property investors and sector experts

Top up your knowledge, contacts, strategies and move on in life
So make sure you don't MISS OUT – our new venue is proving very popular !!!
In keeping with our passion at the Bucks Property Meet of  securing first class speakers we have again secured another FIRST and secured a top performer to share some unbelievable content with us.
The Bucks Property Meet has a reputations of having very active property people who are willing to share their knowledge with the Bucks community. Property networking is all about making new contacts, sharing new ideas, learning, being motivated to take action and being able to spend time with others who share a common passion.