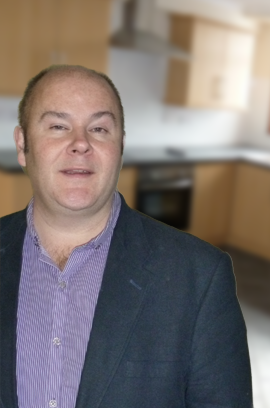 Thanks for visiting the Bucks Property Meet website. Teresa and I hope you will join us at our monthly Property Meet on the last Thursday of each month – Property Networking is important to me, it has enabled me to learn more in a shorter space of time.
Between us we offer various skill sets and with over 50 years experience in the property market we are confident our networking group will be one of the strongest in the area and develop into a great property meet in Bucks.
I personally have worked in financial services for over 15 years and throughout that time helped many people build their own portfolios. In 1998 I left to set up my own company Mortgage Desk. In the last full year before the credit crunch hit Mortgage-Desk were one of the Bank of Scotland's "100 club" introducers – how times change!  In 2006 I set up Insurance Desk to offer Insurance Services to our growing bank of mortgage customers.
Its-Property was then set up in 2004 to help people capitalise in the opportunities in Scotland. I had by June 2010 purchased over 120 properties in the West Coast of Scotland for myself and investors with the average buy price of only £47,000 offering an 11% yield. Due to demand of work it made sense for me to employ my own team which has now been successfully running for few years.

I personally have been attending networking meetings for a number of years and firmly believe that property is a people business and it's all about who you know. I am confident that you will leave our meetings with more knowledge and education about the market as we are pleased to confirm we have secured some of the top Property Millionaire's as guest speakers.
In the coming months I am looking to find some more investors (cash rich, portfolio building and JV partners) as I can get plenty of properties but need more JV investors. I am also looking for more investors to compliment the ones we have – ideally building  up a portfolio of 10-12 properties per investor, typically over 2 years plus. We tend to work with up to 10 clients at a time. I love problem solving and helping people get the same satisfaction out of property investment as I do.
If you have any queries regarding mortgages, insurance or general property questions please don't hesitate to contact me as there is no such thing as a stupid question – if I cannot find the answer I am confident with a few telephone calls we can find the answers – happy to help and offer any help where possible – just drop me an email (john@its-property.co.uk) or check out about.me/johnrcox
Warm regards, John Cox