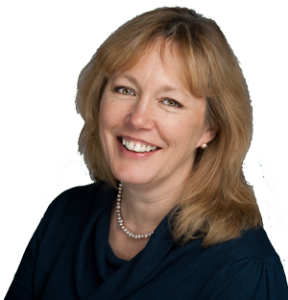 Rachael Troughton
Rachael started investing in property in 2004, prior to which she had worked on the Ministry of Defence's housing stock in Germany.   After building up a family portfolio of properties in Hampshire and Stoke-on-Trent, she branched out and has helped others in their quest to become property investors. 
Having set up Epitome Developments Ltd as the sourcing arm of the business, she works with a sister company CCPM Ltd who provide the renovations and Property Management.
Rachael has been an investor since 2004

Fully understand the frustrations of living in rental accommodation.  As an Army wife I have lived in 17 houses in 20 years, some years having moved more than twice at short notice. 

Rachael still finds entering a new property a bit of a 'thrill' as you never know what you will find. 

Will only source a property for a client that I would be happy to own myself

Although Stoke houses are cheap compared to southern prices, we only renovate to a decent standard that anyone will be able to live in, cheap does not mean slum.

I attend local networking events and know many of the other investors and developers, and can recommend on inventors if I cannot help them with their niche requirements. 
Stoke City Council run an accreditation scheme which I applied to join once I realised that it was a way of finding other landlords and to keep current with the local regulations.  A Licensing Scheme was introduced for certain streets in the city, and through attending the consultation meetings I realised that I needed to become an Accredited Landlord as the information I could be provided with would only help my business. 
 At the Landlord's meetings which are held at night I met other investors and heard first hand where the Council was going to invest their money and on what projects.  Why invest in an area where the Council is not going to upgrade the roads/play parks/ housing stock?  As an Accredited landlord, grant information popped into my inbox along with lots of useful information, and it is up to me whether I use the form to accept it. 
To date I have had properties lagged, insulated externally, new boilers, new street walls and paths.  None of it was difficult to obtain, I had to down load a form, sign it and return via email!  The contractor contacts the tenant directly and the work is done, it is a type of Joint Venture that suits everyone – me, the Council and definitely the tenant.
Once I had attended a few of these meetings I began to realise who the Council Officers were, and what they did.  Open Sesame!  Once you have a name, contact phone number and you know who does what, almost any question you need answering is to hand easily.  I was pleased to find that contrary to popular belief, many of the Council Officers were not 'jobs worth' but highly qualified specialists in everything from surveying (obvious) to drugs work (useful when working in some areas of housing). 
I've used the Enforcement Officer  to get a dilapidated property adjacent to one of mine back into reasonable  shape, by the owner having an Compulsory Works order issued.  The Bond Scheme (the name differs from Council to Council) provides the tenants for some of my houses.  Unlike normal Council benefit tenants, the money will continue to come to me directly as the tenant is understood to be 'vulnerable' for a variety of reasons. 
I seem to attract Single Mothers.  They try not to move to often as children need to keep in the same schools, and as they are not car owners they like my houses bought on a bus route!
 I work with a sister building company that renovates some very interesting Commercial buildings, many of which have originated with the Council.  They have the buildings, the planning dept and the need for renovation and development, but do not have the investors or the knowledge of how to go about forming a Joint Venture with local companies and investors.  
The Council approached the building company with several ideas (not all come to fruition) and the results can be profitable and surprising.   Many investors seek out the empty building owned by an absent landlord, and yet it is the Council that is often sitting on property that is crying out to be developed.