Bucks Property Meet 2 – Yvonne Emery – Assisted Sales – Flips For FREE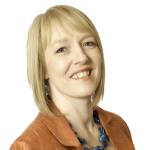 Yvonne is a professional property investor who started renovating properties in 1997 and now has a portfolio of properties including several flats, 2 and 3 bed houses and 5 and 6 bed HMO's (Houses in Multiple Occupancy).  But it didn't start that way.
Her first property was a derelict terrace in North Wales, which had been on the market for 6 years! Her highest cash-flowing property now brings in £1,200 net per month and needed a deposit of just £20,000. With £15k added for refurbishment and furnishing, the Return on Cash Invested is 41% – you won't get that from your bank manager! She'll be revealing all her top tips for property renovation and flipping – a great model in the new buzzing property market.
How to flip properties for FREE

How to turn a property from mould to gold 

Her refurbishment tops tips – how to create the luxury look on a budget

Her view where the low hanging fruit is at in the current property cycle.
So make sure you don't MISS OUT – our new venue is proving very popular and can only hold 65, we only just managed to squeeze people in – book early to secure your place and save £5 as well – or join one of the most GIVING & ACTIVE property communities and grab a 6 month pass.
In keeping with our passion at the Bucks Property Meet of  securing first class speakers we have again secured another FIRST and secured a top performer to share some unbelievable content with us. The Bucks Property Meet has a reputations of having very active property people who are willing to share their knowledge with the Bucks community. Property networking is all about making new contacts, sharing new ideas, learning, being motivated to take action and being able to spend time with others who share a common passion.