Mark King – The Decathlon Of Property Traders – Another Bucks Scoop !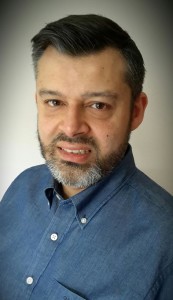 We kick off with Bucks Part 1, 6.30pm-7.30pm on August 28th with Mark King.  Mark lives in Cardiff and buys property throughout South Wales, Mark started buying and converting houses to HMO's in 1997 and became full time in property in 2001.
Since then he has bought and sold well over 500 residential properties almost all sourced direct from vendor, funding has included outright purchases using everything BTL Mortages, Bank Portfolio facilities, Bank Revolving Trader facilities, Bridging, other peoples money, Sharia private funding and JV partnerships also 'cashless' deals using back to back flips, deferred completion, Option sales and assisted sales techniques to sell through Auction, Estate Agents and direct to investors.
During the global financial crisis Mark underwrote a number of liquidations through forming investor 'groups' to purchase whole blocks of new build apartments from distressed developers. Since 1997 he has individually built and disposed of two Residential Portfolios (over 50 properties) with a mix of Professionals, Housing Benefit tenants and HMO properties.
Mark is currently using many of these techniques plus good ol' cash to flip, add planning gain or renovate properties on a daily basis with over 40 completed deals done in the last 12 months.