Bucks Property Meet 
Thursday 25th August 2016
Bull Hotel Gerrard's Cross SL9 7PA
On Thursday we are delighted to announce that we have a mortgage update from Steve Light – Mortgage-Desk.
Michelle is a Keynote Speaker, Writer, Stand-Up Comedian & Psychotherapist who knows about property investment.
Well at the Bucks we are renowned for always doing things different – but at our core is helping the Bucks Community move forward, take action, break through those barriers and we have had some requests over the previous months about speaking tips, confidence tips, how to get your point across, how to overcome your fears.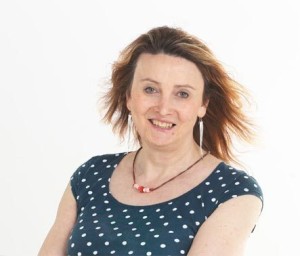 So we felt Michelle winner of the Silver Stand-up award 2012 – Leicester comedy festival and quoted by theEvening Standard as "Not afraid to say it as it is'  would be perfect.
There's a correct way to structure a speech or short talk / elevator pitch – Michelle will be covering the rule of 3, 20 must do's when speaking and 20 must not's plus lots more !
Today's marketplace is full of noise – everyone is looking for the next JV investor, next opportunity, next key contact and so learning some of these skills and why they work is essential – after all we all know thatproperty is 100% a people's business !!
Michelle is going to share some motivational & mindset tips on the night so you can leave focused and in control – don't miss out it's going to be awesome
Make sure you grab you seat early – we know the night will be fantastic – and lots of business and contracts will be made – so don't leave it and miss out !

Join us on Thursday, doors open at 6.15 pm for the Bucks Property Meet typically have over 65 property investors each month – from a variety of backgrounds and at different stages on their property journey part one kicks off at 6.30 pm.
As most of the Bucks community know – we pack lots into each monthly meeting – often fitting in two nights content into one great evening, the reasons are to help our loyal community get as many top tips from industry experts as possible.
Whilst there is lots of time to network then is never enough time to fit it all in – and so many people in the room are eager to help others – we all know what it's like starting out – the Bucks community is one of the MOST giving property communities i know FACT.
Make sure you grab you seat early – we know the night will be fantastic – and lots of business and contracts will be made – so don't leave it and miss out !
Just think …..
Two first class speakers at each Bucks Property Meet

Round tables to help to network and build more contacts 

One of the most giving property communities on the planet  


A very active and diverse range of property investors and sector experts

Top up your knowledge, contacts, strategies and move on in life
So make sure you don't MISS OUT – our new venue is proving very popular !!!
In keeping with our passion at the Bucks Property Meet of  securing first class speakers we have again secured another FIRST and secured a top performer to share some unbelievable content with us.
The Bucks Property Meet has a reputations of having very active property people who are willing to share their knowledge with the Bucks community. Property networking is all about making new contacts, sharing new ideas, learning, being motivated to take action and being able to spend time with others who share a common passion.