Join us at the Bucks Property Meet on Thursday 27th August 2015
Bull Hotel Gerrard's Cross SL9 7PA
What another great evening we have in store for August's meet. 
Mike Clare – Founder Of Dreams & Entrepreneur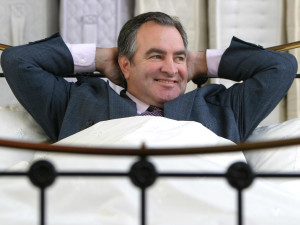 After more than a decade selling furniture for other companies, Mike decided it was now or never – go into business for himself or be resigned to a life as a retail manager.
It wasn't the best time to consider giving up his well paid job as an area manager working for a large chain of furniture stores. He had just turned 30, his wife was expecting their first child and they were about to up-sticks and move home. Starting a new business was just another complication neither of them really needed.
"I've tried to start lots of small micro businesses from home, silly things that I just thought were a good invention and no one else was doing but I didn't have a business plan or anyone behind me, he reveals. "So when I was 30 it was now or never. Sofa beds were the latest thing so, in 1985, I took the plunge."
It was a decision he would never regret. From those humble beginnings, Mike grew his business until it was an empire of over 200 stores, more than £200m in turnover delivering more than 7,000 beds to people's homes each week. By anyone's standards it was an enormous success.
Then he walked away after selling his business for £230m in 2008. At the height of his powers Mike decided he'd had enough and stood down. But after a year out (a well deserved rest), he's back – and now with the batteries recharged, he has thrown himself into new interests and business opportunities.
He is mentoring other entrepreneurs and part of that is sharing his story with Entrepreneurs, Students and Business people alike running a company that has an unusual property portfolio and even helping charities to run more like businesses.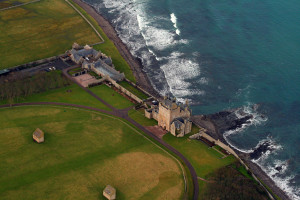 Clare and his wife spend three months of the year aboard, courtesy of the £230m he made on the sale of his business in 2008. .He remembers vividly the day he received the proceeds, checking his current account on 8 March that year and staring at the seven noughts. 'I paid off the mortgage and bought a brand new Rolls-Royce.' But he soon regretted what he calls an uncharacteristically flashy purchase. 'I was being a bit of a show-off and I don't like to be like that.'
Join us on Thursday 27th August 6.30 pm for the Bucks Property Meet typically have over 65 property investors each month – from a variety of backgrounds and at different stages on their property journey.
As most of the Bucks community know – we pack lots into each monthly meeting – often fitting in two nights content into one great evening, the reasons are to help our loyal community get as many top tips from industry experts as possible.
Whilst there is lots of time to network then is never enough time to fit it all in – and so many people in the room are eager to help others – we all know what it's like starting out – the Bucks community is one of the MOST giving property communities i know FACT.
Make sure you grab you seat early – we know the night will be fantastic – and lots of business and contracts will be made – so don't leave it and miss out !
Just think …..
Two first class speakers at each Bucks Property Meet

Round tables to help to network and build more contacts 

One of the most giving property communities on the planet  


A very active and diverse range of property investors and sector experts

Top up your knowledge, contacts, strategies and move on in life
So make sure you don't MISS OUT – our new venue is proving very popular !!!
In keeping with our passion at the Bucks Property Meet of  securing first class speakers we have again secured another FIRST and secured a top performer to share some unbelievable content with us.
The Bucks Property Meet has a reputations of having very active property people who are willing to share their knowledge with the Bucks community. Property networking is all about making new contacts, sharing new ideas, learning, being motivated to take action and being able to spend time with others who share a common passion.