Join us at the Bucks Property Meet on Thursday 30th July 2015
Bull Hotel Gerrard's Cross SL9 7PA
 What another great evening we have as July's Meet is our BBQ Night
Yes it's one of the Bucks Communities Favourite Evenings
This year with have Property Expert Kate Faulkner.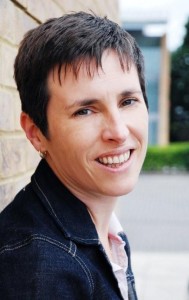 Kate Faulkner is one of the UK's leading property experts. On a monthly basis, Kate summarises what's happening to property prices and rents, and the impact this has on consumers and indeed the industry, such as estate agents, diy stores and new build sales.
Kate works with the industry and consumers to enhance communication by providing consistent advice on how to buy, sell, rent, invest, renovate, maintain or build a property. She does this via this free service Propertycheckists.co.uk and a paid for advice service, which includes a comprehensive 'how to' guide.
Through her consultancy Designsonproperty.co.uk she helps companies to create compelling content online, offline and via video. Kate also works alongside the industry to create new products and services, such as the Self Build and Renovation Centre in Swindon.
Kate has written six property books including four for the consumer organisation Which?- Buy, Sell and Move House; Renting and Letting; Develop your Property and Property Investment Handbook.
From a media perspective, Kate's appearances include BBC Breakfast News, Your Money, GMTV, ITV, Radio 4 You and Yours, The Big Questions and 5Live. In the last 12 months, Kate has carried out over 20 TV and radio interviews, has been quoted every month in major newspapers and magazines, as well as being featured in many local newspapers.

Join us on Thursday 30th July 6.30 pm for the Bucks Property Meet typically have over 65 property investors each month – from a variety of backgrounds and at different stages on their property journey.
As most of the Bucks community know – we pack lots into each monthly meeting – often fitting in two nights content into one great evening, the reasons are to help our loyal community get as many top tips from industry experts as possible.
Whilst there is lots of time to network then is never enough time to fit it all in – and so many people in the room are eager to help others – we all know what it's like starting out – the Bucks community is one of the MOST giving property communities i know FACT.
Make sure you grab you seat early – we know the night will be fantastic – and lots of business and contracts will be made – so don't leave it and miss out !
Just think …..
Two first class speakers at each Bucks Property Meet

Round tables to help to network and build more contacts 

One of the most giving property communities on the planet  


A very active and diverse range of property investors and sector experts

Top up your knowledge, contacts, strategies and move on in life
So make sure you don't MISS OUT – our new venue is proving very popular !!!
In keeping with our passion at the Bucks Property Meet of  securing first class speakers we have again secured another FIRST and secured a top performer to share some unbelievable content with us.
The Bucks Property Meet has a reputations of having very active property people who are willing to share their knowledge with the Bucks community. Property networking is all about making new contacts, sharing new ideas, learning, being motivated to take action and being able to spend time with others who share a common passion.