Chris Jones "Estate Agent Mindset"
Bucks Pre-Meet 27th September 5.45-6.45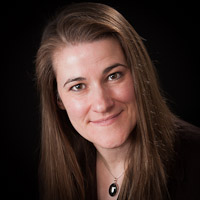 During her successful career in IT, Chris Jones travelled the world as an International Business Analyst for a multinational company and ran her own IT department.  She also negotiated, bought and developed her grade II listed Georgian cottage, more than doubling its value and size. 
It was this renovation journey that inspired Chris to leave the corporate world behind and follow her true passion for property.
Early 2005, Chris joined an independent chain of estate agents, so she could learn the internal dynamics of estate agency. 
Starting at the bottom, she worked her way up, all the time watching and learning from the other agents. During these years, she gained a wealth of experience, knowledge and built up an extensive network of contacts.
Later in 2009, frustrated at only being able to offer the properties from her agent's books, Chris decided to set up her own company, Bay Tree Property Search Ltd. 
Chris now has the freedom to work for the Buyers,sourcing properties for her clients regardless of which agent is marketing them.  She now uses her insider knowledge of estate agency to reduce her clients' costs and make their journey as smooth and stress free as possible.
It makes sense with so many great deals coming from Estate Agents that we can understand how they think and how best to get a working relationship underway.
Chris will reveal during this magical hour, how Estate Agents think and what buttons to press to make sure they take you seriously.
Chris's knowledge on this subject is legendary and just think how this put you in the box seat against other property investors who say the usual patter and often get up the Estate Agents nose.
Register NOW for Chris's Pre-Meet 5.45-6.45pm