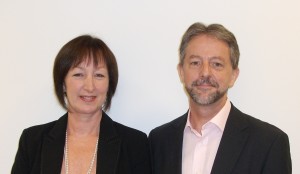 Jackie Reeves & Mark Lloyd have been professional business partners for over 16 years, during which time they have successfully grown & sold two companies in totally different market sectors domestic central heating and commercial telecommunications.
 They are firm believers that the right application of skill & knowledge is what is required to be successful in any industry.
Mark has been self-employed in sales for most of his working life, covering a host of commodities from life Insurance and telecommunications through to bathrooms, central heating & double glazing.
Jackie comes from a corporate background, having been a senior manager at Thomson directories for a number of years before joining with Mark in 1996.
Property Journey
Mark & Jackie started investing in property in 2005 with an overseas purchase and began building their UK portfolio in 2009. When they sold their company in 2010 they decided to go all out and become full time investors.
Their talk takes you on that journey – the ups and the downs, the successes and the failures with real-life examples of some of their early property deals that got them on the road to financial freedom.
They believe that to succeed the most important investment is investing in yourself.
They invested in education & training programmes to ensure that they were up to date with all the current strategies and with the help of some good coaches and mentors they have now increased their portfolio considerably giving them a healthy monthly cash-flow.
As well as continuing to increase their own portfolio, Jackie & Mark have decided to "give back" and are currently assisting fellow property investors that they work with through sourcing, portfolio building, coaching and mentoring.
Join Jackie & Mark on Thursday 29th 5-6pm – together they are showing you how to build a property portfolio in a recession – register below to book your place.