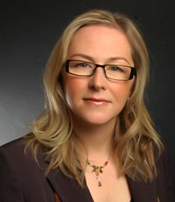 Louise Wheeler will take the stage at our Pre Meet to talk about how you can add thousands of pounds to property values by sharing clever re-design ideas, little known techniques and making reference to websites that will help source, identify and assess potential in property. Louise has completed hundreds of property developments from small refurbs and renovations to new builds for herself as well as private home owners and investors.
With more than 13 years as Director of  the Melinda Group of companies, (Melinda Property Services Ltd, Construction Ltd and Building Ltd) Louise Wheeler has  extensive experience in the areas of  sourcing, financing and developing  property.
Louise will be discussing the process of renovation from start to finish from how to find suitable properties, finance strategies, how to avoid cowboy builders to tailoring the work to the local market.  
As Director of the Melinda Group Louise also has a great team around her who assist in managing her property business including the 40+ existing tenants across her current portfolio in a variety of properties from HMO's, to standard single lets and commercial units.