Little known cash-flow secrets to quadruple your rental profits!
You can implement it TODAY & Without spending fortunes on setting up a HMO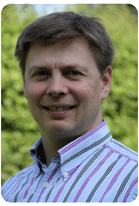 Mike Frisby runs 'the easy2property company'. The company makes it simple, fun and profitable to be involved in property. It takes away all of the stresses and strains normally associated to property investing.
After a successful career in marketing and strategy for multinational business, Mike moved into property full time 5 years ago to develop his property business. He has become an expert in buying good quality rental properties in the South East of England. He now maximises the cash-flow from his own and other investor's property, with a particular focus on LHA properties.
Mike also enjoys helping others on their property journey. He speaks regularly at various property events around the country on maximising your cash flow and leafleting. He has several coaching clients and mentors a few property investors every year.