Rent2Rent: A strategy that works.
Rent2rent is the fastest way to making massive passive income in property. This strategy had enabled me and many of my students to increase our monthly cashflow from nothing to thousands of pounds. I reached the £10K a month passive income within 10 months.
What is Rent2Rent?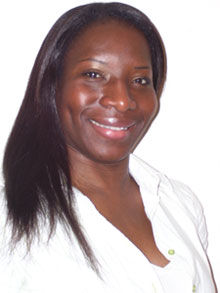 Rent2Rent means taking control of a property from a struggling landlord and transforming it into a corporate accommodation instead.
I invest less than £4,000 to take on the property i.e. rents and deposits and agency fees (if applicable).
I then let out each room individually to Corporate Working Tenants. The difference between the rent that I charge each individual tenant minus the rent that I pay to the owner of the property IS MY GROSS PROFIT.
I make a MINIMUM RETURN ON INVESTMENT (ROI) of 100% per annum per property. In fact the PROFIT IS INFINITY PROFIT because, after letting all the rooms out to renters (in the first two weeks of taking the property over from the owner) you have MORE THAN ALL OF YOUR INITIAL INVESTMENT MONEY BACK IN YOUR BANK ACCOUNT.
In the Pre Meet I will just outline the strategy to enable you to do this in any area of your choice in the UK and to enable you to 'Fire Your Boss in 3 Months' if you so wish.
BOOK NOW  ==>
Born in Nigeria, raised in France, I started my adult life in the UK, London, in 2001. My Masters degree in Languages and Literature gave me at least the confidence I still feed on till today, apart from that, nothing else professionally.
I wish I knew back then, what I know today, the knowledge would have saved me from losing over £80,000 pounds of my own and borrowed money on one large ego centric business commitment (2003-2006). I had to spend five years slaving my life away to pay that money back (2004-2008).
In 2008 I decided to get out of the rat race and settle in a more quiet area of the UK. I decided to slave some more for a couple of years just to get on the property ladder, I had been hearing the buzz for such a long time from Sarah Beaney, whatever her name is, that I decided I might as well give it a go.
2 years into my paid slavery, I decided to give my brain damaged boss the boot, I just couldn't take it any longer. Besides, I had just finished reading RICH DAD POOR DAD. My mind was made up, I had to retire by the age of 35. I have two and half more years to hit my target.
After my first encounter with Robert Kiyosaki, virtually speaking, I came across a free webinar hosted by a Property Guru, I was hooked.
Out of desperation, a lack of money and hunger for success I developed my Unique Strategy. As Dale Carnegie says: "if you can help others get what they want, you will get what you want" This is in his book HOW
WIN FRIENDS AND INFLUENCE PEOPLE. I'm a Humanitarian by design.
My Unique Strategy has allowed me to become financially independent within 3 months, financially free within 6, I am in my 12th month and about to take my monthly PASSIVE income up to a 5 figures.
I have coached people twice my age who are now successfully implementing my system. I believe anyone can do it. As Felix Denis says in his book HOW TO GET RICH: " Those who get rich are those who are utterly determined to".
By following my Unique Strategy for investing in property, You will be able to sack your boss in 3 months.