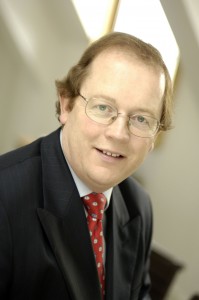 Biography of:
David Sandeman
Managing Director
Essential Information Group
After qualifying as a barrister in 1982, David spent the most of the 80's in the London property market building and modernising flats and houses.  Many of the properties were acquired at auction which gave David valuable experience in the field of property investment and development.
In 1990 he saw a need for a comprehensive reporting service for the UK property auction industry and set up the 'EI Group'.  The ethos of the company was simple: to provide users with comprehensive, accurate and independent information and reporting on the UK property auction Industry, so that they could make the correct decisions.  The EI Group is the acknowledged industry expert on auctions.
The database now over 20 years old has full information on over 500,000 past auction lots and over 35,000 are added each year.
David is co-author of the RAPID report http://www.eigroup.co.uk/market-data/rapid/ , published in conjunction with one of the leading auction houses, Allsop, and regularly publishes reports on the state of the market including a monthly newsletter www.eigroup.co.uk/public/newsletters.asp .  The Market leading trade publication The Estates Gazette sources all its auction details and statistics from EI Group as do many other media groups on an ad hoc basis. 
Given David's in- depth knowledge, he is regularly interviewed by the press, radio and television on the market conditions. Recent interviews include BBC TV London news, Radio 2,4,& 5, BBC2 documentary, Panorama and a host of local stations.
For many years now David has been the key speaker on the auction buying process at property shows and networking events around the country, giving both the key ingredients to buying at auction and also examples of deals done in the 'room' and the profit made from them.
Please click here to see an interview with Vanessa from propertytribes.ning.com.
http://buyinvestmentproperty.todayswealth.org/2011/07/21/watch-property-investor-show-2010-preview-interview-david-sandeman-ei-group-propshow/
In addition David frequently speaks at training seminars on the auction process, and at professional conferences, for estate agents and auctioneers.