Never discussed before !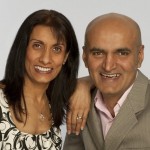 We want to kick 2012 off is some style, just when you thought you had all the answers we have a special treat for you this month. 
With over 4 years worth of research and knowledge Sylvia and Juswant Rai will be sharing the secrets they have learned from various experts and successful property investors.
Sounds interesting – that's what we thought !
Sylvia Rai – arguably the prettier one of the property duo is Co Host Berkshire Property Meet – The UK's Flagship Property Meet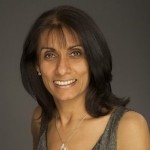 Sylvia is a qualified NLP Master Practitioner coach, involved in Coaching for over 10 years and her 'Wealth and Success Coaching' is focused in 3 main areas – Personal, Property and Business.

Business coaching can help you achieve the focus and drive you need to keep ahead, stay relevant in your field and maximise opportunities when they come along. 
Sylvia has spent over 12 years working with FTSE 100 companies as a Qualified Accountant, Finance Manager and Business Consultant. With her financial background and experience, she is well placed to provide you with the services you need to effectively manage, grow and propel your business to the next level.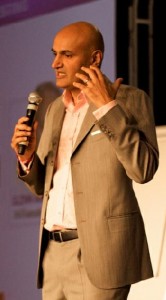 Juswant Rai – Co Host Berkshire Property Meet – The UK's Flagship Property Meet – Senior Group Leader with the Utility Warehouse Discount Club.
Juswant is well known or infamous on the property circuit because of his easy going manner and the shameless way he promotes his property event using every tool available, both online and offline.
Having worked many years in IT and reaching the lofty position of Network Manager at a major educational institution with only 32 years left to get his final salary pension he decided to chuck it all in and become an entrepreneur.
It wasn't an easy transition after 11 ½ years working in one place in a 'safe job' it took a lot of coaching and patience on Sylvia's behalf to prize him away.
Her 1st step was to give him 'Rich Dad – Poor Dad' to read and then step back and wait. Talk about unleashing a thirst for knowledge, this triggered a reading frenzy that meant he read any book recommended by any successful property entrepreneur during that period and still has a stack of books to read and always will do.