Another First At The Bucks – HMO Panel Never Been Seen Before !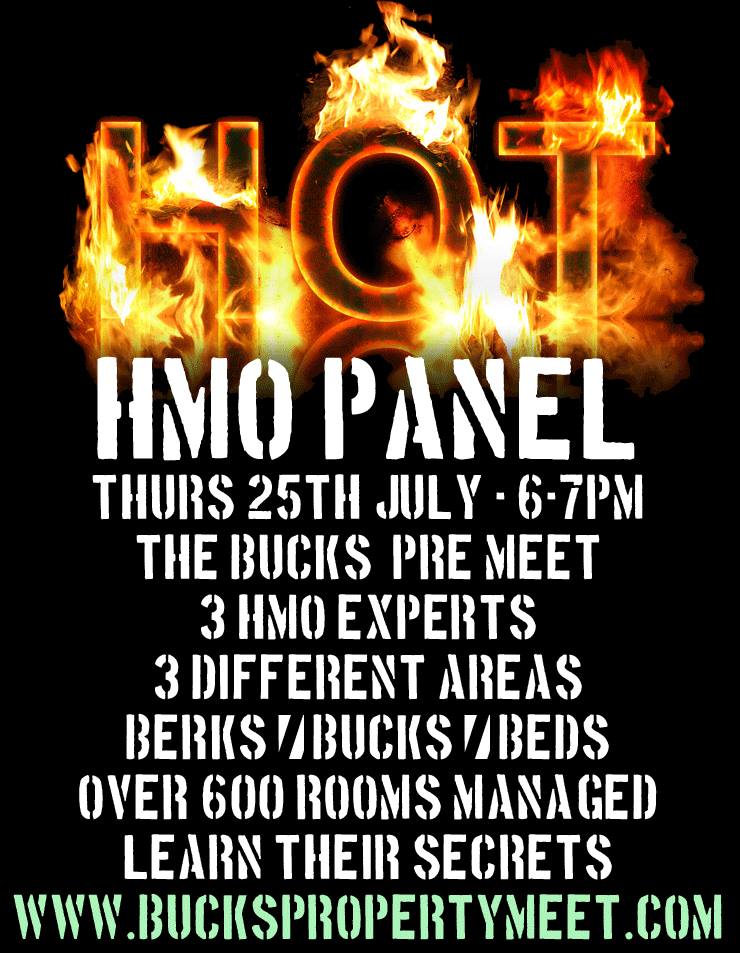 Wow looking forward to the Bucks Pre-Meet this week for the "HMO Panel" – 3 HMO Experts Will Share There Secrets With You …
The Hot Strategies "HMO'S & Guaranteed Rent / Let 2 Rent" Both Follow The Same Principle – "Sweat Your Or Someone Else's Asset As Much As Possible"

So We Felt By Assembling A Never Been Together Panel Of Multi-Let Experts You Would Be Able To Mirror Some Of Their Best Practices…
– 3 Experts With Over 600 Rooms Between Them
– 3 Different Areas Cover – Bucks, Beds, Berks
– 2 Of The 3 Have Started During The Credit Crunch

– 1 Expert Is Based In Milton Keynes – An Article 4 Area !
So If You Want To Move Forward Then We Guarantee You Will Learn Something From This Panel That Could Help You And Your Business For The Better ..
And ….. Guess What The Panel Have No Agenda – Only To Help You …. 😉
>>> Bucks Pre Meet Book Now <<<