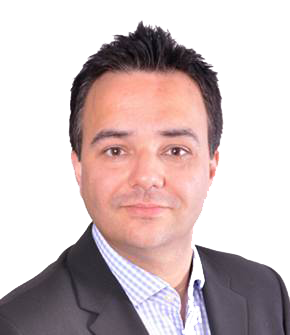 Founding Partner: Anthony Penton
Until April 2010, Anthony spent 17 years in the corporate world working at a senior level in sales and marketing for Blue chip companies like Xerox and Samsung.

During this time Anthony has built a solid property portfolio to provide financial security for his family. Now as a full time property investor for himself and PentonTaylor clients, Anthony brings his expertise of managing large profitable projects and budgets to ensure that your property investment works for You.
Anthony is a trained NLP coach and is committed to helping others build passive income to enrich their lives. Anthony lives in Buckinghamshire with his 2 children and wife Julie-Ann.
Founding Partner: Jesse Taylor
After leaving school at 17 Jesse set up a small sandwich and coffee bar, 1 shop grew to be small chain covering the midlands. Business was good, in 2002 Jesse became a property investor more by default than design by buying the freehold of one of the shops the business was trading from.
Mid 2006 Jesse became interested in investing in more property and asked his bank manager if he could re-mortgage the business premises bought just over 3 years earlier. 3 weeks later the re-finance money was in the bank and a realisation hit.
More money had been made on the capital growth of the property in 3 years, than had been on sandwiches in ALL the years the shop had been open! Sandwiches looked less fun from that moment on. Jesse now knows this was more luck than strategy, but it was this luck that got him going.
In the intervening years Jesse has gone on to build up a £10million+ property portfolio and invested in a diverse range of real estate. The portfolio spans flats, blocks of flats, retail units, commercial units but Jesse now concentrates 100% on investing in the same way he advocates in the Penton Taylor method. He eats his own cookie in other words.
Jesse Lives and works in Nottingham with his wife Emily, son Arthur and Roxy their dog!
Make Sure you pop along to the Bucks Pre-Meet as both Anthony & Jesse have lots to offer – so much so we are looking to get started at 5.45pm and perhaps got to 7pm, allowing 15 minutes for Q&A. The main focus will be on how Anthony & Jesse can help you reduce your property renovation costs by up to 50%.
However, in keeping with the Bucks we really twisted their arms – and just look what all the attendees will be getting;-
The SMART Way To Property Success e-book (100 + Full Colour Ebook – Normally sold for £9.97)

5 SMART Buy To Let Tips (20 full colour pages)

Template 1 – Bill of Works

Template 2 – Bill of quantity template

Template 3 – Rate Card Schedule of Works

Template 4 – Kitchen / Bathroom Planner

Bonus 1 – Financial Snapshot  – Get a snapshot of your current financial position (Excel file)

Bonus 2 – Time Audit – Monitor and measure where you spend your time (Pdf)

Bonus 3-  Wheel Of Life – 360 degree view of life and it's balance or imbalance! (Excel file)

Bonus 4 -2013 Life Planner Calendar – Look after the days – the months, years and take care of themselves!

Bonus 5 – Property Portfolio Planner – (Excel file) 

Bonus 6 – Direct to Vendor leaflets

Bonus 7 – 22 TIPS to working with Estate Agents
Only those registered below will be entitled to the list above – it's only fair – you take some action and we can supply all the above to you – the value we have not even added up – but needless to say if you don't secure more deals, save lots of money we will be very surprised.
Book Now …