Paul Higgs – Land, Planning & Development expert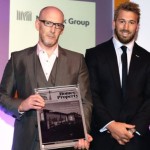 Land, Planning and Property Development expert with 30 years' experience in the sector, a soon to be published author and a successful entrepreneur (still, after coming-back from a severe RBS kicking in 2008!). Throughout his career Paul has purchased, gained planning permission for and built over 6,000 residential units and 2,500,000 sq/ft of commercial space.
Eleven years ago he formed what is now a multi-million pound property development company, Millbank Group, which just won The Evening Standard New Homes Award 2013 for 'Best Apartment'.
Paul believe's every successful development begins with land – finding the right opportunities, structuring the best deals, adding value through excellent design and negotiating the best planning consents. Paul specialises in understanding the system inside-out and knowing how to leverage it – also partnering with land owners, other professionals, agents, deal sourcers or not-for-profits.
During the evening Paul will be covering some of the areas below ;-
How ANYONE can make money from sourcing LAND

How to find and create the BEST off market opportunities 

The Planning Overview

The different types of potential sites

On market and Off Market

Minimum Investment – Maximum Potential Reward Stategies
In keeping with our passion at the Bucks Property Meet of  securing first class speakers we have again secured another FIRST and secured a top performer to share some unbelievable content with us.
The Bucks Property Meet has a reputations of having very active property people who are willing to share their knowledge with the Bucks community. Property networking is all about making new contacts, sharing new ideas, learning, being motivated to take action and being able to spend time with others who share a common passion.