Join us at the Bucks Property Meet on Thursday 26th November 2015
Bull Hotel Gerrard's Cross SL9 7PA
What another great evening we have in store for November's meet. 
On Thursday 26th November we are delighted to announce that we have a mortgage update from Steve Light – Mortgage-Desk.
Anil Mohanlal– Chartered Accountant – Property Specialist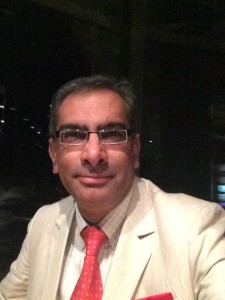 Everyone is talking about Clause 24 in the new finance bill 2015/2016 – clause 24 of the Finance Bill 2015/16 limits tax relief to the basic rate for interest on loans taken to acquire buy-to-let property.
Changes in the treatment of income from buy-to-let properties.
KEY POINTS
After 6 April 2017, rental profits must be computed without including interest payments.

A new tax reduction relief will apply under ITTOIA 2005, s 272A.

Complications arise if the tax reduction relief cannot be used in the relevant year.

Companies are not affected by the new rules.
It seems the government does not like the boom in buy-to-let. In particular, the chancellor looks askance at individuals taking advantage of low interest rates to hoover up properties that he would rather see acquired by owner-occupiers. The assertion that it is "not fair" that landlords obtain tax relief for interest but owner-occupiers do not bears not a moment's serious consideration.
Nonetheless, clause 24 of the Finance Bill 2015/16 limits tax relief to the basic rate for interest on loans taken to acquire buy-to-let property.
Anil is a Chartered Accountant having set up his own practice back in 1985.  In the 30 years since, he has dealt with thousands of businesses and business owners to help them with their business and tax affairs and has particular expertise relating to property matters.  As he is an experienced investor over 3 decades, in both residential and commercial properties, he is uniquely placed to understand the practical aspects of being a professional landlord. With hundreds of private property related  clients, Anil fully understands the challenges and needs of both professional and amateur landlords
He will cover HM Revenue & Customs approach to property owners and private landlords in particular.  Areas covered will include the latest update on the Let Property Campaign for those landlords who have yet to register with HM Revenue & Customs, common mistakes when submitting rental accounts and practical aspects of dealing with your property related tax matters.  There will be practical tips and insider secrets on how to reduce your tax bills.
Join us on Thursday 26th November 6.30 pm for the Bucks Property Meet typically have over 65 property investors each month – from a variety of backgrounds and at different stages on their property journey.
As most of the Bucks community know – we pack lots into each monthly meeting – often fitting in two nights content into one great evening, the reasons are to help our loyal community get as many top tips from industry experts as possible.
Whilst there is lots of time to network then is never enough time to fit it all in – and so many people in the room are eager to help others – we all know what it's like starting out – the Bucks community is one of the MOST giving property communities i know FACT.
Make sure you grab you seat early – we know the night will be fantastic – and lots of business and contracts will be made – so don't leave it and miss out !
Just think …..
Two first class speakers at each Bucks Property Meet

Round tables to help to network and build more contacts 

One of the most giving property communities on the planet  


A very active and diverse range of property investors and sector experts

Top up your knowledge, contacts, strategies and move on in life
So make sure you don't MISS OUT – our new venue is proving very popular !!!
In keeping with our passion at the Bucks Property Meet of  securing first class speakers we have again secured another FIRST and secured a top performer to share some unbelievable content with us.
The Bucks Property Meet has a reputations of having very active property people who are willing to share their knowledge with the Bucks community. Property networking is all about making new contacts, sharing new ideas, learning, being motivated to take action and being able to spend time with others who share a common passion.