Martin Skinner – Seasoned Entrepreneur & Property Investor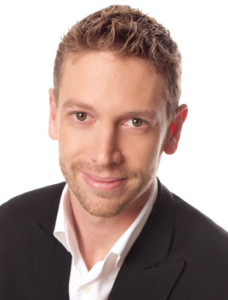 As a seasoned entrepreneur and property investor, Martin has experienced many of the highs and lows of business and property investment over the years and remains a passionate advocate of small businesses, private investment and property development.
He set up, grew and sold his first technology business directly after leaving university with a Business Computing degree. He then developed a substantial high-yield portfolio of houses rented out to young professionals around Canary Wharf. Nice Group – a fast growing property development and management group – soon followed, as did two substantial joint ventures with large fund managers. After establishing portfolios of more than £150m (yielding more than 10% gross), Martin and his business partners sold 25% of their £30m operating business.
He is now combining experience in London residential property, finance & technology to build Inspired Asset Management. Inspired has a portfolio approaching £100m GDV. It has established a number of substantial Joint Ventures through which it is rolling out its unique high tech high-spec; space & energy efficient affordable private housing across Greater & Commuter London.
As an expert on London residential property, Martin is a regular speaker at Real Estate Fund Conferences & Forums including PIN, Euromoney & CASS Business School. He has also featured prominently in the BAFTA award winning BBC series The Tower, Property Week, the Financial Times and on BBC Radio 4 & BBC Radio 5.
Join us on Thursday 25th September, the Bucks Property Meet typically have over 65 property investors each month – from a variety of backgrounds and at different stages on their property journey.
As most of the Bucks community will know – we pack lots into each monthly meeting – often fitting in two nights content into one great evening – the reasons are to help our loyal community get as many top tips from industry experts as possible.
Whilst there is lots of time to network then is never enough time to fit it all in – and so many people in the room are eager to help others – we all know what it's like starting out – the Bucks community is one of the MOST giving property communities i know FACT.
Make sure you grab you seat early – we know the night will be fantastic – and lots of business and contracts will be made – so don't leave it and miss out !