Join us at the Bucks Property Meet on Thursday 24th September 2015
Bull Hotel Gerrard's Cross SL9 7PA
What another great evening we have in store for September's meet. 
Richard Sylvester – Land & Property Development 101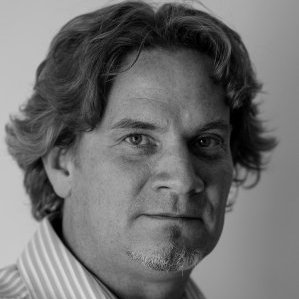 On Thursday 24th September we are delighted to announce that we have Director Of Land, QS & Cost Consultant & Landlord Richard Sylvester joining us.
Richard worked his way up from a PQS working in a 5 office practice looking after large government and Local Authority sites, to, working with private residential developers, Procuring land, assessing feasibility studies, preparing and managing subcontractors and reporting back to MD on in house projects.
Project managing external main contractor contract builds. Dealing with client alterations to larger new build properties to completion deadlines.
In September Richard will be sharing how anyone with some time set aside can spot property development opportunities in and around their location.
With typical introducer fees of 2% of site purchase price – this means just introducing a potential site of value £750,000 would result in a fee of £15,000.
If you then wish to apply for planning then a site with planning could result in a planning gain on several hundreds of thousands of pounds. 
Richard will be sharing some of his decades on knowledge so you can leave with the knowledge to locate and introduce sites or take them to the next level.
Join us on Thursday 24th September 6.30 pm for the Bucks Property Meet typically have over 65 property investors each month – from a variety of backgrounds and at different stages on their property journey.
As most of the Bucks community know – we pack lots into each monthly meeting – often fitting in two nights content into one great evening, the reasons are to help our loyal community get as many top tips from industry experts as possible.
Whilst there is lots of time to network then is never enough time to fit it all in – and so many people in the room are eager to help others – we all know what it's like starting out – the Bucks community is one of the MOST giving property communities i know FACT.
Make sure you grab you seat early – we know the night will be fantastic – and lots of business and contracts will be made – so don't leave it and miss out !
Just think …..
Two first class speakers at each Bucks Property Meet

Round tables to help to network and build more contacts 

One of the most giving property communities on the planet  


A very active and diverse range of property investors and sector experts

Top up your knowledge, contacts, strategies and move on in life
So make sure you don't MISS OUT – our new venue is proving very popular !!!
In keeping with our passion at the Bucks Property Meet of  securing first class speakers we have again secured another FIRST and secured a top performer to share some unbelievable content with us.
The Bucks Property Meet has a reputations of having very active property people who are willing to share their knowledge with the Bucks community. Property networking is all about making new contacts, sharing new ideas, learning, being motivated to take action and being able to spend time with others who share a common passion.