Join us at the Bucks Property Meet on Thursday 29th October 2015
Bull Hotel Gerrard's Cross SL9 7PA
What another great evening we have in store for October's meet. 
Paul Kingham (MARLA) – PK Residential Lettings – Bucks The Lettings Market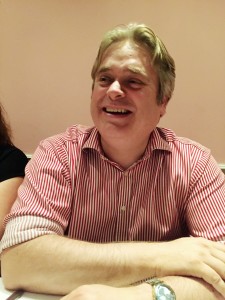 On Thursday 29th November we are delighted to announce that we have a mortgage update from Steve Light – Mortgage-Desk. Then we have Paul Kingham an award winning letting agent from High Wycombe. Paul has worked around the Bucks area and will be explaining how to get the best from letting agents and also cherry pick the Bucks area for investment opportunities.
Paul has been looking after tenants and landlords since 1994 and brings vast experience of the Bucks marketplace with him – A full member of ARLA, insured and bonded with full client money protection. ARLA level one and two qualified. Member of Property Ombudsman Services. Over the last twenty years, I have been personally involved in the arranging of circa 4,700 private tenancies. 
Paul has recently been Voted by clients via www.allagents.co.uk as the best letting agent in High Wycombe, 2015.
Allan Kleynhans – Performance Coach – Transformation Specialist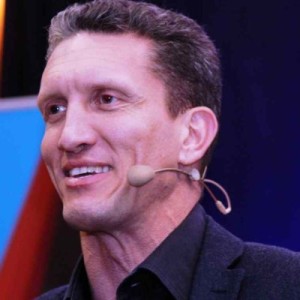 What a treat in Bucks Part Two – Allan is in demand as an expert speaker. He has a highly entertaining and engaging style and authentically shares the highs and lows of his life experience. He is passionate about his message – happiness is an inside job.
He has been described as 'brilliant, and articulate, a moving and inspiring speaker with a passion for people and a real desire to make a difference'. Drawing from his own experiences and personal transformation, he is guaranteed to bring your conference or meeting to life with his dynamically entertaining and unconventional style. His passion, expertise and knowledge of his subject ensure he will add massive long-term value to your audience. More than just 'rah-rah', Allan leaves his audiences with real take home value and practical tools that help expand this value through time.
Join us on Thursday 29th October 6.30 pm for the Bucks Property Meet typically have over 65 property investors each month – from a variety of backgrounds and at different stages on their property journey.
As most of the Bucks community know – we pack lots into each monthly meeting – often fitting in two nights content into one great evening, the reasons are to help our loyal community get as many top tips from industry experts as possible.
Whilst there is lots of time to network then is never enough time to fit it all in – and so many people in the room are eager to help others – we all know what it's like starting out – the Bucks community is one of the MOST giving property communities i know FACT.
Make sure you grab you seat early – we know the night will be fantastic – and lots of business and contracts will be made – so don't leave it and miss out !
Just think …..
Two first class speakers at each Bucks Property Meet

Round tables to help to network and build more contacts 

One of the most giving property communities on the planet  


A very active and diverse range of property investors and sector experts

Top up your knowledge, contacts, strategies and move on in life
So make sure you don't MISS OUT – our new venue is proving very popular !!!
In keeping with our passion at the Bucks Property Meet of  securing first class speakers we have again secured another FIRST and secured a top performer to share some unbelievable content with us.
The Bucks Property Meet has a reputations of having very active property people who are willing to share their knowledge with the Bucks community. Property networking is all about making new contacts, sharing new ideas, learning, being motivated to take action and being able to spend time with others who share a common passion.